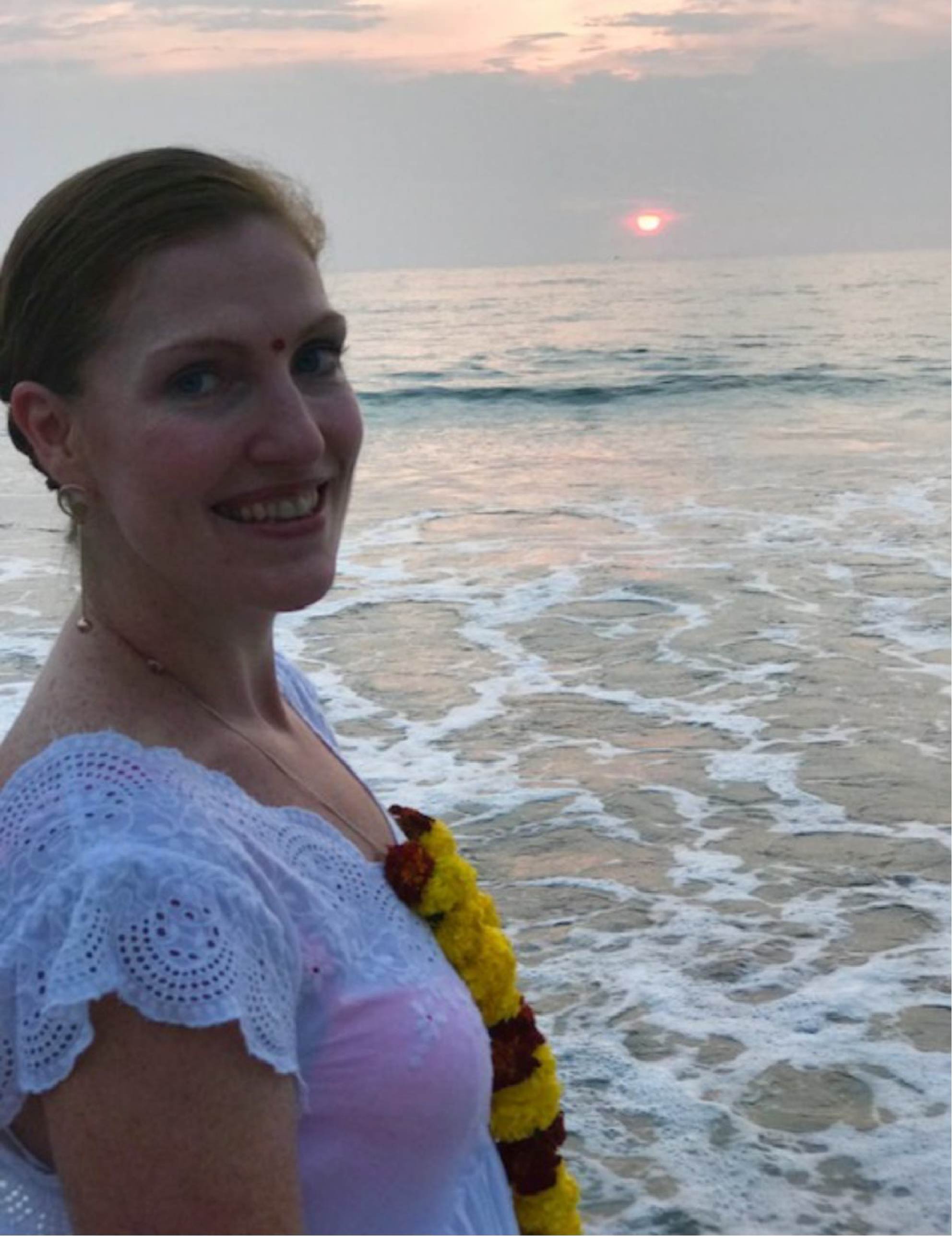 I am and Irish girl living in Rotterdam. I have an education in chemistry and work for a chemical company that produces "green" alternatives to chemicals to improve our environment. Yoga offers balance to my life. The spiritual to the scientific!
I started to practice yoga at home in Ireland 15 years ago for purely physical reasons; I didn't like the gym but I wanted to get fit. Yoga seemed to be the solution. I began to realize that yoga helped on the mental level too. When I moved to the Netherlands in 2011, to continue my career in science, I stopped practicing yoga. However, I struggled to find work-life balance in my job and noticed that I was becoming stressed easily. Knowing that yoga could help me, I started to practice again on a regular basis. Quickly, I felt improvements in my life.
For me, yoga education has been a way to deepen my own practice. My first training was a 500 hour training in Sivananda (hatha) yoga. Last year, I went to India… the home of yoga. There, I completed a 300 hour Vinyasa teacher training and a 60 hour yin yoga training. The more I learn about yoga, the more I want to know.  There is so much more to yoga that the physical practice, for example, meditation, philosophy, breath work (pranayama), etc. Each of these aspects has taught me something about myself. I am a happier, healthier and calmer person. Knowing the benefits that yoga has brought to my life, I love to share what I can with others.
My teaching style is varied depending on the class but I firmly believe yoga is for everybody and every type of body. My hatha yoga classes are based on the tradition of Swami Sivananda, where yoga is a way to increase one's mental and physical health. After each posture (asana) time is given for relaxation. These classes have a slower pace and follow a set sequence of asanas. My vinyasa classes allow for more creativity with asana sequences, the pace is varied and classes playful.  Yin yoga focuses on the stimulation of connective tissues and joints, rather than muscle groups. The postures are held for up to five minutes using cushions and blocks for support. I like to use affirmations and themes in my yin classes to keep the mind focused as the body slowly lets go. I especially love to combine Vinyasa with Yin to deliver a Yang-Yin class. My classes are accessible to everyone, regardless of experience levels. I have a passion to give classes that leave people with a warm fuzzy feeling of happiness and calmness. I would love to share this with you. Hopefully see you on the mat!